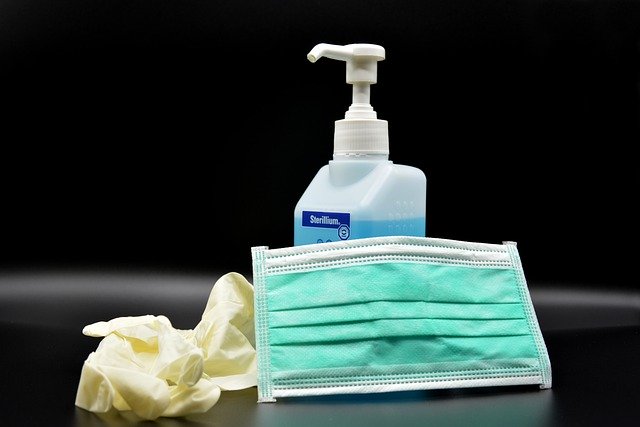 With the current COVID-19 pandemic, commonly known as the Coronavirus, has rapidly spread nationwide and across the globe. It is now more important than ever that we practice social distancing, maintain general hygiene and cleanliness, and take extra care of our vans in ways of reducing the virus from spreading. Every business across the world is facing difficult challenges during the Covid-19 pandemic but there are lots of practical ways to keep your vans and van drivers healthy, safe, and working reliably. We must take extra care to keep our vans disinfected and cleaned on the commonly touched areas such as the gearstick, steering wheel, door handles, and radio. Here is our guide on van hygiene tips to help reduce the risk of Coronavirus during these challenging times.
Wash your hands
According to the
world health organisation guidelines
, it is essential to wash your hands regularly after coughing, sneezing, blowing your nose, using the restroom, before and after eating, being in close contact with other people in places such as supermarkets, and while driving a vehicle. Washing your hands or using an alcohol content hand sanitiser will help to reduce the germs you bring into your vehicle and will also lower the risk of your transmitting the virus from your vehicle to other people outside.
Wash the van thoroughly inside
Scrub your van inside with warm water and soap detergent. Take the floor mats out, wash them separately and leave to dry. Any fabric inside the vehicle that can be removed should also be cleaned and washed. Use a sponge with warm soapy water to scrub the seats, armrests, and door panels. Depending on the material in the van, a mild detergent should be used. The back of the van should also be scrubbed thoroughly.
Surfaces should be wiped down on a regular basis
It is recommended to wipe down all surfaces frequently using disinfectant wipes, this would include the steering wheel, dashboard, radio, door handles, mirrors, seatbelts, keys, and gear stick. This will prevent bacteria from building up and is more important if you are sharing a vehicle with work colleagues. The world health organisation has stated that the virus can live on specific surfaces for several days such as cardboard, plastic, steel, paper, wood, and many more.
Hoover the interior of your vehicle
Hoover the whole inside of your van, including the footwells as this is a breathing ground for bacteria and viruses. This can become a problem if not cleaned on a regular basis.
Do not sneeze or cough into your hands
It is advised not to sneeze or cough into your hands while driving. This could easily spread the virus to someone else. It is recommended that you sneeze or cough into a tissue or your elbow and dispose of the tissue afterward.
Check the air conditioning is working properly
Get your air conditioning checked and your air filters cleaned out thoroughly in a way of filtering our viruses and reducing bacteria and mold growth. You can purchase a cleaning spray and simply spray through your van air vents.
Wear PPE gear if necessary
Wear gloves and face coverings if necessary as they can provide an extra protective barrier for direct contact between you, employers, and customer deliveries. Gloves should also be worn when refueling your vehicle.