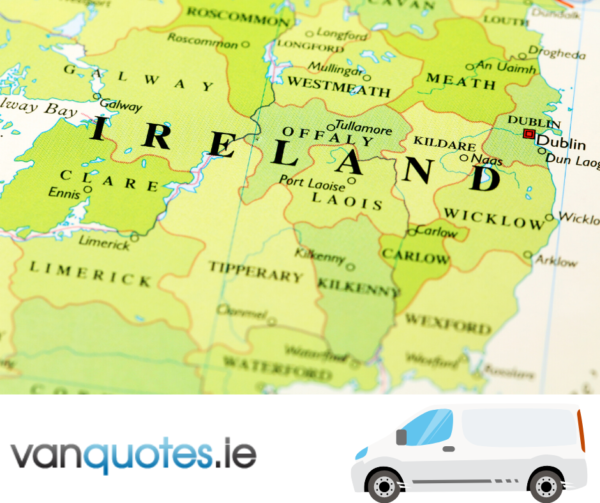 Van quotes has over 700 registered drivers across all counties. Its a network of "Man with a Van" connecting every corner of Ireland.
We provide services like :
Man with a Van (Dublin and all counties)
Furniture Removals
Motor Bike Move
Recycling and rubbish removal
Packing service ( Boxing and bubbles wrap)
Vans come in all shapes and sizes and we have a great selection to cover all your needs. From Dublin to Cork, Galway to Kildare, we offer an easy solution to suit your man with a van needs.
From large house moves to a short drop with a couple of boxes, we can help you. And if you are unsure of the van size you need, don't worry, the van operators will know this from your description of the move.
The man with a van service takes the stress out of moving. Let professionals deal with your furniture and load your bags and boxes for you. You can help or supervise with a cup of tea in hand.
Sometimes a large move can be done in a couple of runs in a smaller van. Our members are professionals and will pack the van with an unbelievable amount of items since full vehicles make for less movement and the items are more secure this way.
Questions such as:
What's to be moved?
How far are we traveling?
Can you help with the larger items or do you require a few people?
Do you require assembly of furniture?
Are there stairs or a lift in apartment moves?
Can we get close to the door or are we stuck down a driveway?
You can also learn more about Hints and tips to plan you move
The combination of these questions leads to an equation:
Time x Effort = Price
You can learn more about the cost of van move by reading this article.
Or simply click on get free quotes below.
As a comparison site, we are able to find you independent, local man with a van companies to tender for your needs. To get van companies to quote for your move, just click on the button above. You'll receive great offers, and up to four of our local partners will get back to you. For a list of companies in your area, check out our drivers directory.
If you have any questions, please check out our FAQ section or call us at 01 5545665 for advice.
Some items are just awkward. This is where you may need the service of a professional.
Yes, this service is available. Check out our drop down menu on the online form for all the places we deliver to and from.