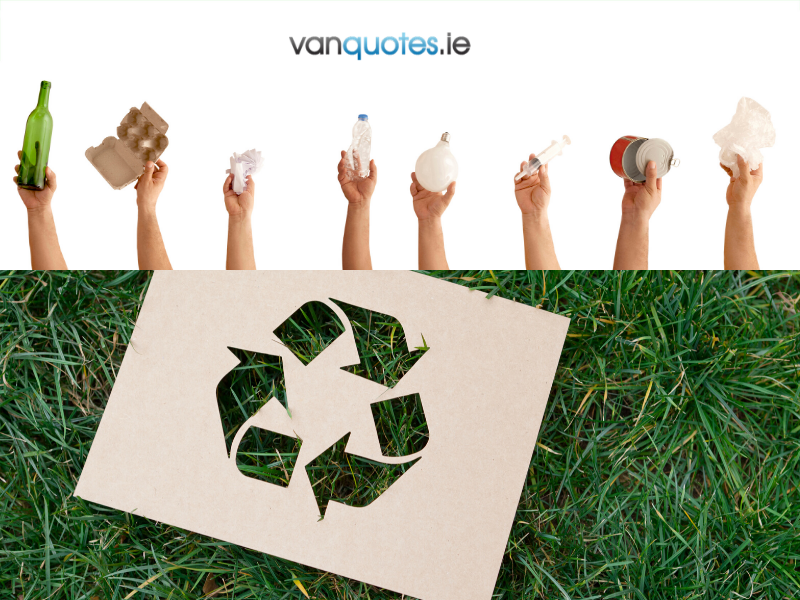 Nowadays it is possible to recycle almost anything, and Ireland has been working to make it easier for people to dispose of their reusable items. There are clothes banks, bottle banks and electrical bring centers all over the country — check out our listing of recycling centers close to you.
Vanquotes.ie makes this easy. You can check out our Recycling Center listings and find one that's close to you. The chances are this will be the one that the man and van may bring your unwanted items but not all recycling centres allow vans to do this commercially. They may have to go to one that they have permission, and this may be more local to them than you. A quick call to the recycling center will answer this but please be sure to mention it's a commercial van. You can also do this by filling out the online form at vanquotes.ie and drivers who have a permit or permission will get back to you with a quote.
We also mention the opening and closing hours in our listing to provide you a hassle free experience while you plan what is to be recycled.
But if recycling has become easier, it's not exactly the same when it comes to bringing the items to their proper facility. Do you have an old washing machine or TV that won't fit in your car? Or perhaps charity shops could avail of that 3-piece sofa that's simply impossible to carry on a bus?
When you are moving house, it's a great idea to consider decluttering before calling van operators in. After all, there is no point moving items to a new location only to dispose of them later.
That's when a man with a van comes to hand. Van Quotes can find you the cheapest drivers in your area and get you up to four quotes for free.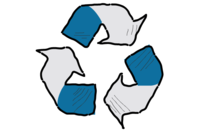 We have all sized vans depending on how much you need to recycle, and drivers that can come in and help you lift all the unwanted items. Not to mention that since many companies listed with Van Quotes have waste permits as well, they can still help you even when recycling isn't an option.
Need some tips on where to start the decluttering process? Check out our hints and tips section. After you have reduced your waste, we can get a local van operator to help you with your move. To see which companies are close to you, have a look at out drivers directory.
If you have any questions, please check out our FAQ section and don't hesitate to call us at 01 5545665 for advice.