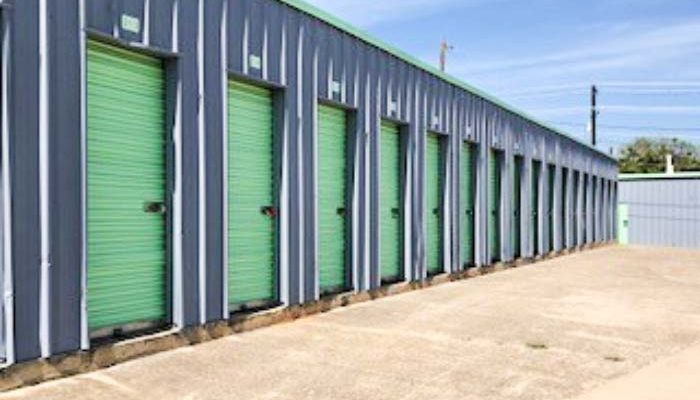 Self storage units are ideal for long and short term home storage.  If  you require extra space or moving house.
We have  listing of storage units in Ireland.Whether home storage and business storage, Our listing provides you with 24 hours open storage facilities seven days a week.
Find a storage unit near you instantly. You will find a complete listing of storage solutions in Dublin and all across Ireland at unbeaten pricing.
Find Now! Just choose your location and service type below.
Do you need a man with a van to help you move? Click on the button and local van companies will give you their best price. Free. Easy. Instant. Just fill out the form and relax.
Address:
Deansgrange Business Park, Deansgrange
County Dublin
Description:
Nesta have been helping business large and small with cost effective storage for over 25 years. Whether you need a room to store stock, or you're drowning in paperwork and need a secure room for files or just need somewhere to put the items that just keep getting in the way we have the room you need in a location that will suit. We specialise in providing businesses with a secure private room for a few weeks, months or as long as you want without costly overheads and the restrictions of long leases. Whether you're moving home, renovating, just need more room in your life for a new arrival or whatever the reason, we have a secure private storage room to suit your needs. With rental terms from a few weeks, months or however long you need; we are here to help.
Address:
Skerries Road, Lusk, Co. Dublin
County Dublin
Description:
RELIABLE — PROFESSIONAL — ACCESSIBLE — SECURE. Amble Storage offer a convenient flexible approach to providing storage space for business and private customers. Our clients include all types of businesses who require commercial self storage such as: Sole traders; Distribution Firms; Sales Companies; Construction / Building Firms; Archiving paperwork or document storage. Our private customers use our self storage solutions for: House moving / House renovation; Additional storage for private items; Vintage car storage / other vehicle storage; Temporary storage; House contents. Amble Storage offer flexible access to all units, ensuring a user friendly service. Our Location in Dublin is very accessible from the major roads and ensures easy access to your storage facilities from anywhere in the Dublin or Leinster area including Louth, Meath and Kildare.
Address:
Gorey, Wexford
Wexford
Description:
Moving house, renovating or even household clutter can be stressful. At Staffords Self Storage we are committed to making your storage experience easy and offering you piece of mind. With the current property market being the way it is many homeowners are finding it difficult to sell their house yet they wish to make the best impression for possible buyers. Staffords Self Storage offers you secure storage for the unwanted household furniture and domestic clutter so that you can benefit from a more inviting house to show. Likewise if your downsizing for a time, you may find that the accommodation is not large enough to store all of your household belongings – again Staffords Self Storage facilities are the ideal solution for storing your furniture and family heirlooms securely until you need them again. Household and Domestic Storage in Wexford. When to store Household items: Moving house or renovating, Traveling, Clearing clutter before selling house, Settlement dates don't align, Reclaiming your garage or shed, Storing out of season items, Benefits of storing with Staffords Self Storage, Access 24/7, Long and short term rentals, Free use of move-in trailer and unloading equipment, Under cover drive in access, Discounts for advance payments, All the benefits of storage just down the road.