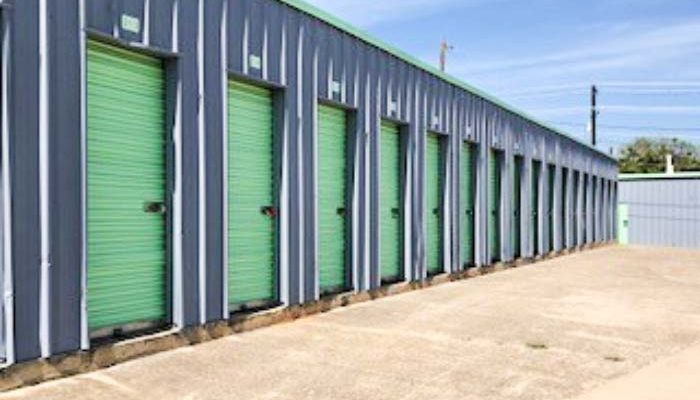 Self storage units are ideal for long and short term home storage.  If  you require extra space or moving house.
We have  listing of storage units in Ireland.Whether home storage and business storage, Our listing provides you with 24 hours open storage facilities seven days a week.
Find a storage unit near you instantly. You will find a complete listing of storage solutions in Dublin and all across Ireland at unbeaten pricing.
Find Now! Just choose your location and service type below.
Do you need a man with a van to help you move? Click on the button and local van companies will give you their best price. Free. Easy. Instant. Just fill out the form and relax.
Address:
Tenure Business Park Drogheda Co Louth
Louth
Description:
At Self Storage Ireland's modern facility we have many storage units of different sizes, each individually separated, in which personal and business customers' can store their possessions and effects. You can chose the size of your storage unit that is most appropriate to the amount of things you have to store and you are able to lock the door with your own padlock. Typically customers are able to access these storage units at any time without giving notice and therefore they are extremely useful as a way of coping with the ever increasing amount of possessions that we all seems to have these days. At North East Self Storage, security is a top priority. Triple barrier access systems are backed up with 24/7 monitored CCTV coverage.
Address:
Tenure Business Park, Tenure, Co. Louth
Louth
Description:
North East Space is one of the leading Self Storage Ireland operators, offer the best self storage rates in Ireland. When it comes to Self Storage in Ireland, we have one of the finest facilities located just off M1 Motorway at Drogheda, Co Louth. We are leading members of Ireland Self Storage Association and provide a highly secure and well managed facility of 150,000 square feet on a 10 acre site. We offer highly secure storage facilities that can accommodate the needs of personal and business customers With the use of access control panels and 24/7 CCTV, North East Space have a highly modernised security system. Our storage units have various different sizes ranging from 35 sq feet to 500 sq feet. Self storage units are ideal for storing household furniture, personal storage and all types of commercial storage. There are no long term leases or additional overheads like rates or service charges. Space can be rented weekly or monthly. North East Space also offers many more services which can be seen here: We offer self storage for household and commercial users throughout Ireland via our affiliate partners in Self Storage Ireland: www.self-storageireland.com.
Address:
Enfield, Co. Meath.
Meath
Description:
Ballinakill Yard Self Storage is a family run self storage business at Ballinakill Yard near Enfield, Co. Meath. We offer you Affordable and Secure Storage In Meath, Dublin, Kildare and surrounding areas. Home Storage Or Commercial Storage, we can help you. We have Storage for Motorhomes, Caravans. Trailer Tents, and more. Archive Storage is also available. Household and Self Storage: – Self Storage for Home & Business – Furniture Storage…Personal Storage. – Moving House…Going abroad…Self Storage is the answer. – Extending or Renovating Your Home…Store with Ballinakill Yard Self Storage and Mini Storage. – De clutter your home if you are selling,makes it look more spacious and brighter looking. – Store your garden furniture and BB'S,and any other leisure goods you have over the winter months and free up space in your garage. – We have Storage for single items,Large or Small – Self Storage or Mini Storage, for one week or as long as you want.Larger storage units also available. – Affordable Storage and Self Storage made easy – Owner /Manager on Site…Security Lighting…24hr CCTV…Flexible hours. – Good access and turning area for Articulated Trucks,Vans,Caravans,Motor Homes,and more. Forklift available on site.