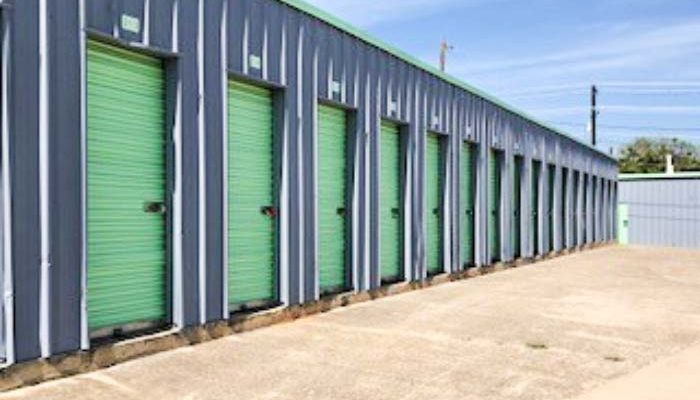 Self storage units are ideal for long and short term home storage.  If  you require extra space or moving house.
We have  listing of storage units in Ireland.Whether home storage and business storage, Our listing provides you with 24 hours open storage facilities seven days a week.
Find a storage unit near you instantly. You will find a complete listing of storage solutions in Dublin and all across Ireland at unbeaten pricing.
Find Now! Just choose your location and service type below.
Do you need a man with a van to help you move? Click on the button and local van companies will give you their best price. Free. Easy. Instant. Just fill out the form and relax.
Address:
Chapelriver, Kiladreenan, Newtownmountkennedy, Co. Wicklow,
Wicklow
Description:
Domestic Storage — Commercial Storage — Archive Storage. We have full containerised and self storage units at our facility here in Newtownmountkennedy. This is the perfect way to store household furniture and personal effects should your relocation destination be unavailable. Our containers are free standing within our warehouse and suitable for both short and long term storage.WoodInternal. Over 25 years experience; Secure facilities throughout Ireland and Europe; Ideal for household and bulky office equipment; Secure document storage; Easy access if required; Discretion guaranteed. All our warehouses are equipped with electric and gas powered forklifts. DJ Hanley International has an evergrowing enviromental policy in place. When you have a confirmed removal date, simply contact our office, and we will arrange to deliver your goods to your new address. The cost of removal out of storage would have been given to you when we sent out your removal quotation. If however you have misplaced this please inform a member of our staff, and we will be happy to send you a copy. Archive Storage. DJ Hanley International understands that from time to time you may start to run out of space due to overloading of office space with annual files etc that you are legally entitled to keep but not at source. With this in mind DJ Hanley International can provide you with a tailor made storage package for both short or long term periods of time at a more competitive rate than own office space. Giving you more space where needed most. Please feel free to contact us for more information on this service. Commercial Storage: If your company is upgrading its facilities or undergoing restoration, we can provide you with a state of the art storage facility for either short or long term periods. All your goods will be packed on your premises in a secure container and inventorised. You will be provided with a list of all items stored in each numbered container, and we can provide you with access to these containers at any time. On Site Security: Facility protected by 24 Hour CCTV; Secure electronic perimeter fencing; Electronic coded gate entry; Secure containerised units.
Address:
Dunshaughlin Business Park, Dunshaughlin, Co Meath, Ireland
Meath
Description:
Allsize Storage provides you clean, dry and secure indoor storage units that you can lock with your own padlock in units ranging from 25 sq ft to 1000 sq ft. You will have unlimited free access to your storage room. We provide long or short term storage. You can take advantage and we can organize you full moving service for you. We operate our self-storage center ourselves to ensure that you are provided with a consistent level of quality and service whenever you store your goods with us. Our promise is to provide you high-quality storage with our expertise! Allsize Storage is specialized in household storage solutions. We provide you clean, dry and secure storage units that you can lock with your own padlock in units ranging from 25 sq ft to 1000 sq ft. You can use Allsize Storage for a range of situations, such as when you: Just don't have enough space at home anymore, Find that your hobby or sports equipment is taking over the house! Are moving from a house and your new home is not ready yet, Are renovating your home and need to transfer household, Goods to storage, Are traveling abroad and want to store your valuables during the trip. These are some examples of things you can store: Furniture and white goods, Garden furniture and tools, Summer or winter wardrobes, Electronics, Sport equipment.
Address:
Allen Removals & Storage Ltd 30A Hibernian Industrial Estate, Dublin 24.
Dublin 24
Description:
Whether you are looking for temporary storage or a more permanent solution, Allen Removals will come up with a storage solution that's right for you. At your request and without obligation, one of our surveyors will call and discuss your requirements. You will be offered help and advice along with a detailed explanation of our service that ideally suits your needs. If required while completing your move, your goods will be stored in their own purpose built crates in our temperature controlled warehouse where they are watched over by our 24-hour security. We provide tailored business storage solutions for all your business storage needs. Our Self Storage facility is one of the most secure in southern Ireland. We provide convenient, flexible, secure and hassle free storage.