Emerging role of man with van service and the changing face of Ireland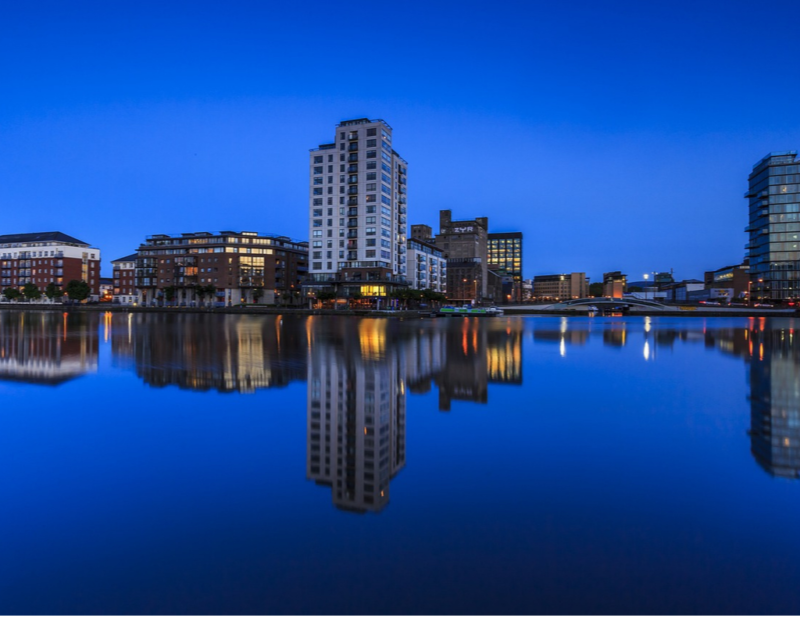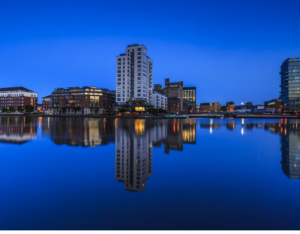 Ireland's rental market is going through some major changes in the last 20 years. This has happened for a of a variety of reasons.
–          The IT sector
–         The demand for housing
–         Growing families
–          IKEA
The influx of IT companies
from Intel in the 1990's to Facebook, eBay and Google in the 2000's has seen the demand for a flexible IT trained workforce. Irish universities and colleges have supplied much of this demand but the demand for a greater workforce has led to the inventive influx of multi-national highly trained workers. I recently advertised for a position in my company Vanquotes.ie and was astounded by the number of foreign applicants. They outnumbered the Irish applicants 10 fold. This workforce needs accommodation and are entering Ireland in their thousands. There are a few traits that I have noticed about this workforce.
They travel light
Not only do these highly skilled workers need accommodation, they also need to be flexible in their living accommodation choices. Many swap jobs annually, climbing the ladder and gaining as much experience as possible. They ultimately hope to get a full-time blue-chip placement anywhere in Ireland and settle down. Its only then they look to setting up home rather than apartment surf following the wave of experience. Traveling light means that services such as Man with a Van are ideal for their 10 suitcases, computer, desk and chair. They see no need for buying furniture yet. The accommodation they seek is fully furnished or indeed a house share. Later when they have their dream job and buy beds and sofas, they require larger removal vans but while they are swapping jobs and accommodation they travel light and therefore only require a small van for moving.
The demand for housing has never been greater
 The simple economic law of supply and demand is being stretched to breaking point. With the lack of housing for sale on the market, the demand for rental has gone crazy. This demand for rental accommodation has led to the massive price hikes over the last 10 years. Price hikes mean that people will move more often as their salary gets stretched and they seek better value.
They get this better value by either moving further out of the cities or by downsizing. Both require a moving service and the man with a van is utilised to help with their move. This type of mover usually travels light. They may own their own bed and perhaps some small bits of furniture. They usually can pack all their belongings into a moving van and get it done in a single trip.
Kids area major reason people move home
Apartments lack space and gardens, and the Irish ideal of owning your own house is still top of most people's wish lists. This is becoming a dream for many as prices and lack of availability are a reality. The Irish family unit still craves this dream space.
As a result, they find themselves settling in areas further from work or where they grew up. The move is still on. They pack their boxes, dismantle their beds and tables and call on a moving van to help with the trip. You would be surprised at what a well packed van can hold. The contents of an apartment, if well packed well, will go into an average moving van. Well packed is key here. Using a professional will not only maximise the amount you can get into a removal van but also pack it such a way as to protect it from damage during transportation. Vanquotes.ie has 100s of professional van companies that can do this.
IKEA opened its doors in Dublin just over 10 years ago
Never has a shop made such an impact in the furnishings market as IKEA. Its stylish and cheap enough to be somewhat disposable. People would never have bought a wardrobe just for a kid before. They would have bought a wardrobe that would have grown with the kid. I'm sure I had the same chest of drawers for 20 years, whilst growing up in my parents' house, and it's still there. Sturdy with stickers, scratches and crayon marks that tell the story of my youth. Now people will buy a child's bed, a kids wardrobe, a kids chest of drawers and change them a few times throughout the teen and young adult years. The removal van gets the call more often now for upgrading furniture and old furniture removals than ever.
A spin off of this constant upgrading of furniture is the second-hand market
Sites such as Done deal and Adverts.ie as awash with furniture being offered at low prices and sometimes free. You should however consider the transportation costs when looking for that bargain. Something may be free but how much will a man and van service cost to bring it to you?
The trick here is to get a van company that is local to you. They may be able to drop it off to you on their way home and therefore keep the costs down.
Local van removal companies can be found on sites such as https://vanquotes.ie where you choose your pick up and drop off areas and these are matched to drivers working in those areas. Perhaps you don't like the idea of people calling over to your home to haggle over a few euro. Why not get the item dropped off at your local charity shop or put up for sale at an auction house.
Conrad Byrne is the owner of Van quotes Ireland .
It's a price comparison site for anything that needs to be moved. He has his hand on the pulse of the Man with a Van market and sees the emerging trends with over 15 years experience. Many of the trends in the removal van market are a carbon copy of what's happening in society. He can be contactable through the website.