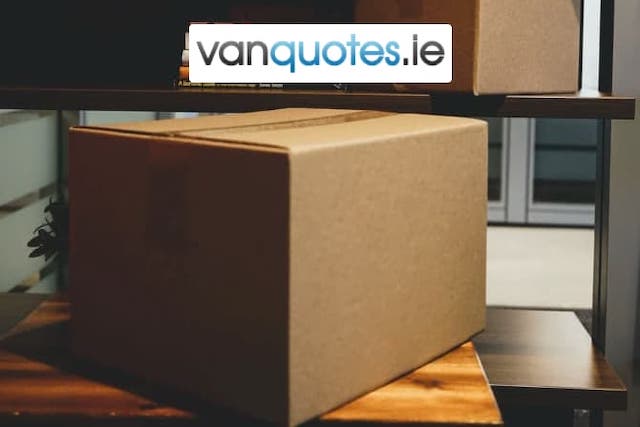 Moving to a new office is an exciting move for any business but it can be a little stressful as there is a lot to do. Whether you are downsizing or upgrading planning an office move is an overwhelming task. There is a lot to packing up to do such as furniture, electronics and paper work. Your office move must be planned out to avoid as little disruption as possible to the working week. Follow our simple office moving tips to ensure your move runs smoothly from the initial start, right through to your new business premises.
Plan your office move early and pack efficiently
Relocating office needs detailed preparation and planning. When planning your move, decide a date and the time frame needed. It is essential to have a budget assigned for hiring a moving company to help you move to your new location. Figure out your new office space, its layout, and whether you have enough room for all your furniture and belongings to go inside. Remember, you will need time for your packing also. To pack your office efficiently, all staff members should pack their own desks carefully into boxes. Pack the belongings and each piece of equipment into the box carefully. Label the boxes or clearly mark them with a marker on all sides, both top and bottom, this will allow you to locate the box quickly. Another solution would be to number the boxes and describe briefly what's inside the box. This will make it a lot easier if you have hired a moving company.
Hire a professional moving company
Hiring a moving company is important to facilitate your office move and new relocation. Moving companies have the expertise, the resources, and the knowledge needed to make the moving process run as smooth and as seamless as possible. Shop around for quotations online to find the best price for you and for your budget, also check reviews, and make sure they are a reputable moving company with a good reputation. They should also provide packing and unpacking services if you require this to ensure all your business belongings are transferred safely. A professional moving company can also identify your business needs and help you come up with a suitable plan for relocating the office. Be sure to choose a company that is insured, certified, and well-established.  Luckily at Van Quotes, our registered man with a van movers, offer all these as standard. Please check these details with the van mover you choose. Van quotes have many years of experience moving offices in Dublin and nationwide.
Make a list and notify clients and suppliers that you are moving
It is essential to make a list of all the people you do business with as they will need to be notified of your office move. Let your clients and suppliers know when you are relocating, when the normal business will resume, and also inform them of your new company address. Be sure to update your new address on your website, social media platforms, your business cards, and letterheads. Contact Google in advance to have your listing and online address changed. Also, notify the following:
Your partners
Telephone company
Banks institutions
Accounts department
Your internet providers
Insurance company
Any additional services that you make use of
Donate or clear out any unwanted items
For businesses of any size, moving premises represents a great opportunity to upgrade or downsize. There is always unwanted clutter in an office that is not needed anymore. Office furniture, old printers, PCs, old phones, and other supplies can be donated to charities. If the pieces are in good condition, you could also try selling them to someone in need. Donating items will save you a lot of effort with packing them up and moving them to your new location.
Pack your cables and computer equipment correctly
Your computers and IT equipment are probably the most expensive and essential items that you own in your business. It is so important that this equipment is carefully packed and safely moved to your new location. Here are some helpful packing guidelines to follow:
Every computer, whether it is a laptop or desktop should be wrapped individually with bubble wrap and tape. Cover the equipment with heavy blankets to ensure a tight hold. Never stack them on top of each other as this is cause for damage.
Never pack a monitor in a box as they can move around and break which would be costly to your business replacing or repairing them.
Your computer cables deserve some attention during the moving process. You must remove all cables from their equipment individually so they won't get misplaced while moving. Put your cables in zip lock bags individually and label them by writing down which piece of equipment they belong to. This system will benefit you immensely when you move into your new office.
You should always read the warning labels on your electronics and equipment to ensure you move the equipment correctly.
Relocating office doesn't have to be as hectic as it sounds, just follow these guidelines to help you transition slowly to your new office workplace.