Avoid Hollywood's epic mistakes and plan carefully to ensure your move doesn't hit budget-busting delays.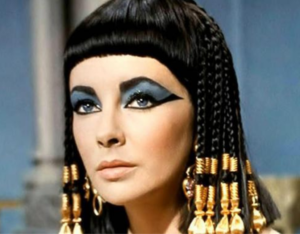 Making the move to a new home should be an exciting time. Often, though, it is a thing of dread — and rightly so. It can take longer than expected, run over budget and result in you wanting to pull your hair out or, at worst, murder your other half. Like a Hollywood movie that is dogged with a spiraling budget, delays and changes of plan — 1963's Cleopatra is a case in point — even if the result is a hit, it can leave everyone with a sour taste.
Real-life moves are also different from the Hollywood "leave with one suitcase" versions. Normal people have shelves full of books, wardrobes brimming with clothes and an assortment of family treasures to be shoved, squashed, and bundled into boxes and bags. Then, once you've moved in, it can take weeks to unpack. Much-needed items may be lurking at the bottom of a packing case, under objects you have not used in years. It doesn't have to be like this.
Arabella Page, who set up ClearMove, a move-management company, more than a year ago, says procrastination can lead to problems. "People don't usually start packing until a few days before they move because they don't want to live surrounded by boxes. When they do eventually start the job, they often feel overwhelmed," she says.
Moving can be an emotional experience and Page, who is based in Wicklow, recommends that people try to remain calm. Starting early and taking it room by room makes a world of difference to the experience, she says.
"Have four boxes in each room — one for things that you are bringing with you, one for items that you can sell, one for donating and recycling, and one for dumping. Break each room into chunks. That way it becomes a lot more manageable."
Paul Aherne, of Lansdowne Partnership estate agent, goes one step further and says the time to start decluttering is before your house goes on the market.
"It helps with the sale to have the house decluttered, and it means the task of packing and moving won't be as big." He recommends making plans for storage if you have a gap between the sale of your existing property and getting the keys to your new home.
You can always get the experts in, but if you are going it alone, planning is key. Page recommends making a comprehensive list of everything that needs to be done well in advance of the move. This includes contacting your utility companies and finding out the correct timelines for shutting down services such as electricity, gas, broadband and telephone.
Aherne stresses the importance of contacting providers early so that you aren't paying for utilities you are no longer using. "You are the owner of the property until the sale closes. If you talk to your providers you can organise to end your contract on the day you close. Your solicitor will liaise with you on that."
When it comes to the actual move, Page recommends hiring professional packers, if you can afford it. "They are so quick and efficient. All the packers need to do is come in and box everything up, ready for the off."
Don Langan, of Get Cracking Relocations, a Dublin company that specialises in packing and relocation, says the best time to get movers in for an initial survey of the house is after the house has gone sale-agreed.
"At that stage most clients have already done the decluttering, which makes it easier to assess what the move will entail," he says.
(Up sticks without creating a lavish drama)Langan says it is important to separate and clearly label items that will not be taken in the removals van — such as passports, deeds to the house and other vital documents. He suggests being there on the day to let the movers know what needs to go with them and what doesn't.
To keep the cost down, Langan provides two quotes — one to pack the house for the client, the other to provide the client with boxes and packing materials. "People can't always afford to hire us to do the packing. In that case, we can provide all the necessary equipment so they can do the job themselves," he says.
"We tell people if it can fit in a box, put it in a box, but leave artwork on the walls. We have a special case that pictures can be fitted into, and we'll do that on the day."
If you have decided to pack your own belongings, Page has one simple tip: "Label all four sides of the box. That way no matter which way it is stacked, you will still know what is in it."
You can hire boxes from specialist companies such as Buska, which has offices in Finglas. Its managing director, Mark Browne, set up the company after he moved five times in four years.
"I worked in logistics and storage. Every time I moved, I would use document storage boxes from work. They were all the same size, which made them easy to stack, but I knew there had to be something better."
Browne came up with the idea of using collapsible, heavy-duty, eco-friendly crates. They can be stacked with ease, and items can be packed safely. He bought a few thousand and set up the business three years ago. He and his team deliver them to the customer and collect them once they have been emptied at their new location. According to Browne, the average household will need between 35 and 70 boxes, with apartment- dwellers using a maximum of 20.
He stresses the need to be organised and to declutter in advance. "You will need so many more boxes if you haven't downsized your belongings. We are surrounded by items we might love but just don't need any more. The key is to get rid of things you don't intend to keep for the rest of your life. It makes sense to do it before you move."
When it comes to hiring a removal van, getting two or three quotes is standard. Conrad Byrne, of Vanquotes.ie, recommends never planning to complete a sale on a Friday. "People rarely get their keys on Fridays. Our customers and drivers have learnt this the hard way. We have had cases where the van was packed and ready to go, but there was a delay and the keys didn't arrive. We tell all of our customers to plan for any day but Friday."
There is another common mistake to avoid. "When people pack up their own belongings, they tend to leave the boxes in the hallway, ready for the removal men. The problem with this is that the van needs to be loaded with bigger items first, so all of the boxes need to be moved to get the big things out.
"People think they are being helpful but in reality, they are just making twice the work for everyone."
Up sticks without creating a lavish drama for that Byrne also recommends contacting your home insurance provider before a move. In some cases, while you are packing, and while the items are in transit, they are covered by your insurance — provided the company has been informed of the move.
It is becoming standard practice that a pre-closing inspection takes place to make sure that the place has been cleared completely, and that anything that was agreed to be removed, or to be included, has been.
"This helps both sides, but it is particularly important to make sure you don't forget anything," says Aherne.
He points out that, like anything in life, preparation is essential. "I can't say it enough: if you want to have an easy move, preparation is an absolute must."
Up sticks without creating a lavish drama expert advice on surviving a house move
Prepare to succeed
Make lists. Decide what to donate. Plan what to recycle. Be brave and dump anything unusable. Make some cash by examining any potential items of value. Check the status of your utilities and insurance. Make a budget and decide how much you can afford to spend on the move.
Get the valuers in
If you find an item in your attic that might have value, contact the professionals. Most auction houses will accept a photograph of your item through email. Make sure to take clear photographs of any markings that might be present — a marking can make all the difference when it comes to value.
Up sticks without creating a lavish drama articals can help.
Pack up
Pack the things you use least first, and save the frequently used items to last. Leave clothes on their hangers and pop them on a portable clothes rail. Don't over-pack boxes with heavy items, especially books. Leave the kitchen to the end as it's the room you will use the most right up until the move. Use a colour-code system by placing coloured stickers on your boxes – for example, blue stickers mean bathroom, yellow equals the kitchen, and so forth.
Tools of the trade
If you are packing without the support of a professional, it is essential to have sufficient boxes, bubble wrap, labels, markers, and tape. To make things easy, invest in a packing tape gun — huntoffice.ie has a huge selection, ranging from €5 to €80. If you want to go down the route of buying plastic boxes it is hard to beat Ikea for range and value, but you will have to figure out where you put them when you get to your new home.
The last days
Make sure you keep enough clothes and essential items such as medications to keep you going for the last few days in the house. There is nothing worse than realising you have two days left to go and no clean socks.